Many people want to eat vegetarian food, but have many misconceptions – well, some of them aren't misconceptions. There are fewer restaurant choices for vegetarian people and sometimes it might become hard to find suitable vegetarian food. You do not need to worry, however. Vegetarian food can be very tasty, equal to or even tastier than their meat alternatives. All you need to do is find the good recipes or find good vegetarian restaurants.
We have compiled a small list of vegetarian restaurants. Try these restaurants, and you will know how tasty vegetarian food can be.
Beyond Sushi
Run by a passionate couple, this restaurant has reinvented traditional sushi using local, fresh, all-vegan ingredients. You will know how tasty vegetarian food can be. The food is not only tasty but has high aesthetic appeal. Try Spicy Mang roll with avocado, rice, cucumber, mango, and other veggies.
Candle Café, New York
Started as a health food store and named for its previous owner's custom of lighting candles, Candle café is now completely vegan NYC dining destination. They aim to serve healthy, tasty, and sustainable food; and we think they have achieved success in this goal. Some famous meals include Cajun seitan sandwich with steamed vegetables, avocado, caramelized onion, chili aoili focaccia, and tapioca cheese with spinach manicotti.
Bulan Thai
Do you love hot wings and pad se-ew with chicken? You will find this and much more in a vegetarian way at Bulan Thai. You do not need to compromise on taste. Bulan Thai takes traditional recipes and turns it into delicious vegetarian food.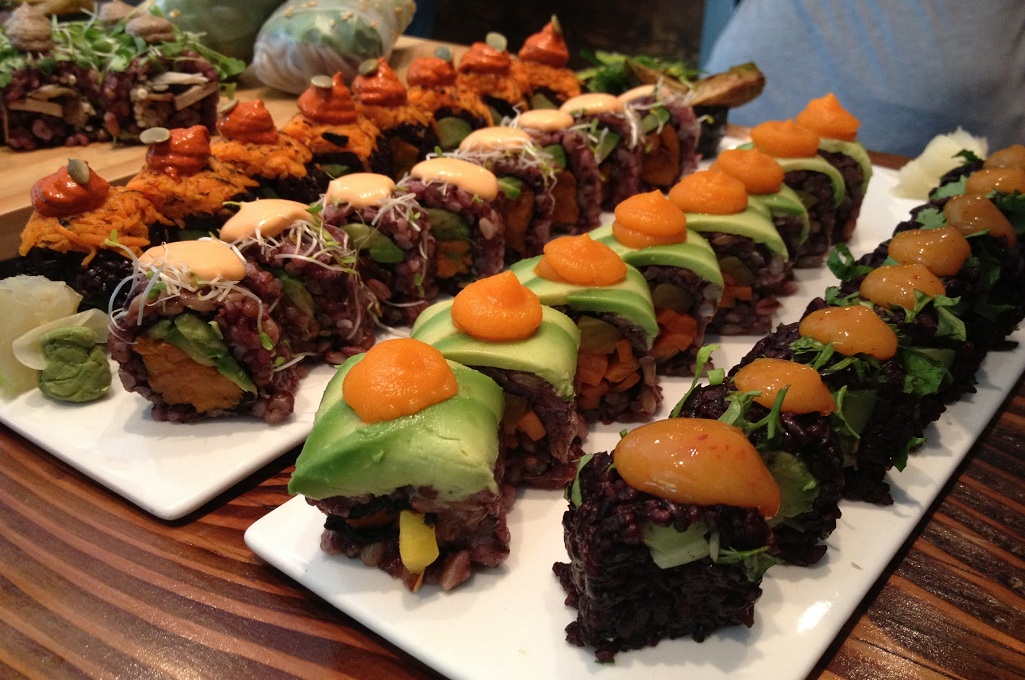 The Chicago Dinner
With a motto "Meat-free since 83," The Chicago Diner serves delicious vegetarian food that can turn any carnivore into a vegetarian. They famous dishes include sauerkraut & vegan thousand island BBQ Reuben with corned beef seitan, and Thai chili seitan wings. Their vegan shakes like cookie dough peanut butter, carrot cake, and vanilla chai are perfect to finish your meals.